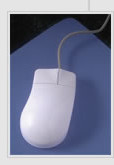 Capabilities

We hold industry certifications from today's most popular providers:

Cisco: Our associates are also certified by Cisco. We have Certified Cisco Network Associates - CCNA.

CompTia: Our technical staff are A+ and Network+ certified.

Microsoft: Our associates are Microsoft Certified Database Administrators - MCDBAs, Microsoft Certified System Administrators - MCSAs, Microsoft Certified Solution Developers - MCSD, Microsoft Certified System Engineers - MCSEs, Microsoft Certified Trainers - MCT, and Microsoft Registered Web Developers.

Novell: Our associates hold Certified Netware Administrator - CNA, Certified Netware Instructor - CNI, and Certified Netware Engineer - CNE certifications.

and others...

Also read about the company and our services.