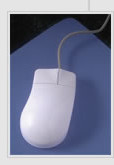 Company

R. J. McCarthy Associates was founded in 1992 and has been providing quality information related solutions to the business community for the past 10 years. Our clients run the gamut from SOHO to Fortune 100, and from business to educational. We're sure you'll fit in our range.

Our Mission

We don't want to be the biggest, but we do strive to be the best, and our clients think we do a pretty good job of it. Providing high quality solutions to challenging business issues - YEAH WE DO THAT!!



We are Microsoft Certified Professionals in internet services, system engineering and training.