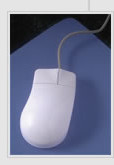 Web Services

Key Benefits:
Our associates have an extensive technical background combined with years of experience in web site design and hosting. We've seen it and done it before!
Simple websites to establish your corporate presence on the internet.
Advanced sites with full multimedia.
Custom sites with full Animation
E-Commerce sites that allow you to accept credit cards on-line - SECURELY

Capabilities:

Our associates have designed and maintain hundreds of sites, from the very simple and inexpensive to very large sites with more than 1000 pages.

Others:

Contact us today to schedule a free consultation and find out how we can analyze your web requirements and recommend a solution to fit your needs and budget.

Reference Accounts

Provided on request.