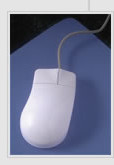 Security

Key Benefits:
Our security analysis will point out potential vulnerabilities and ways to correct them.
We install and configure AntiVirus software from McAfee, Computer Associates, Symantec (Norton), and more....
We install both hardware and software firewalls
We design and implement systems that provide you with SAFE internet access.
Capabilities:
Intruder Detection
Access Prevention
Denial of Service Attacks
Virus and Worm Protection
Industrial Espionage
Social Engineering
Firewalls
Screened Subnets and DMZs
Filters
AntiVirus software
Our associates are Security Certified Network Professionals - SCNP and Certified Protection Professionals - CPP. We are fully capable and experienced when it comes to installing and configuring Screened Subnets and DMZs. We configure, install, and maintain both hardware and software firewalls.

Need personal or plant security, our security partner Threat Reaseach Inc. is among the nation's best.

CLICK HERE to contact us regarding your needs.