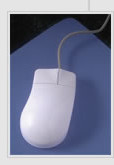 Products

We are value-added resellers. We have relationships with most of the large distributors of the latest digital equipment, workstations, servers, operating systems, peripherals, and software.

Unlike retailers or systems integration houses we have no inventory, so we are completely unbiased. RJMA recommends the best hardware and software for your needs.

Hardware

We supply OEM equipment from AMD, AOpen, Cisco, Comapq, HP, IBM, Intel, NetGear, 3Com and more.

Key Benefits:

We have no inventory, so we are free to recommend and supply the right equipment for your needs.
We hold most of the current industry certifications and can quickly determine your needs.
We will be there to help install your equipment and support it long after the installation.
We are trainers, so we can educate your staff on the most efficient way to use the equipment purchased.


Pricing:
Because we have no inventory we are able to offer the latest technology available with up to the minute pricing.

Software

We provide software, operating systems, training and licensesing for most of todays popular a products:

Like:

Microsoft Windows XP, Windows 2000 Professional, Server and Advanced Server
Microsoft Windows 2000 Small Business Server - the complete SOHO solution.
Lotus SmartSuite, WordPerfect Office, etc.
Quickbooks, Simply Accounting, AccPac, etc.


Pricing:
Our pricing is competitive.

Supplies

Remanufactured Laser Toner Cartridges: Save Money - Save the Environment! Send us your toner cartridge or laser printer make and model number for a free quote.

Low cost inkjet refills: Save up to 70%. All types, quality products, fast shipping, and great customer service.

Need Printer Your Printer Serviced? We can arrange that too!


Contact us today with any questions or to talk to us about meeting your needs.