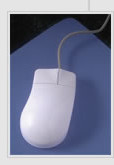 Partnerships

We provide you with the best quality products and services available. RJMA is partnered with the leading companies in the industry. This allows us to offer you the best solution for your needs.



Microsoft is the worldwide leader in software, services and Internet technologies for personal and business computing. The company offers a wide range of products and services designed to empower people through great software -- any time, any place and on any device.

For more Microsoft information click here

---

By focusing on customer satisfaction and technology innovation, Cisco Systems, Inc. has become the worldwide leader in networking for the Internet. The information included below provides an insight into Cisco's strategy, vision, values, and recent events.

For more Cisco information click here

---

Dell is the world's leading computer systems company. We design, build and customize products and services to satisfy a range of customer requirements. From the server, storage and Premier Services needs of the largest global corporations, to those of consumers at home. We do business directly with customers, one at a time, and believe we do it better than anyone on the planet.

For more Dell information click here

---
THREAT RESEARCH, INC. is an international security management consulting firm, established in 1988 to provide professional threat analysis and disaster recovery planning, as well as associated investigative and security assistance, to targeted individuals, institutions, and corporations. In this regard, THREAT RESEARCH is a "boutique" security consulting firm specializing in timely, workable solutions to acts or threats of violence - including terrorism and bombings.

THREAT RESEARCH is the acknowledged leader in the development of successful protocols to combat the probability of the "No Threat" bomb and to reduce the need for costly and dangerous evacuations. THREAT RESEARCH requires that a principal of the firm personally directs and participates in each security contract and insures that appropriate and relevant expertise is confidently applied to the client's problem. This personal involvement assures that our response will be timely, deliberate, thoughtful, and eclectic.

For more Threat Research, Inc. information click here

---

CA's broad range of world-class software solutions address all aspects of Business management through industry-leading brands. These solutions are built on a common software infrastructure, can be used in a variety of mainframe and distributed environments, are integrated and are platform-neutral. This means that regardless of the hardware or software that a business is using, CA's solutions have been specifically designed to integrate seamlessly with them.

For more Computer Associates information click here

---

The new HP is a leading technology solutions provider for consumers and businesses with market leadership in fault-tolerant servers, UNIX® servers, Linux servers, Windows® servers, storage solutions, management software, imaging and printing and PCs. We invent, engineer and deliver technology solutions that drive business value, create social value and improve the lives of our customers.

For more HP information click here

---

American Power Conversion (APC) provides protection against some of the leading causes of downtime, data loss and hardware damage: power problems and temperature. As a global leader in power availability solutions, APC sets the standard in its industry for quality, innovation and support.

For more APC information click here

---
Koshers & Company, Certified Public Accountants, was founded in 1984 by Stephen Koshers CPA and Mitchell H. Koshers CPA. This firm was a successor firm to J.K. Pescow & Company in which the founders were partners. Prior to that the partners were veterans of S.D. Leidesdorf & Company, a large national firm prior to its merger with Ernst and Young. At Koshers & Company, we provide service to a wide array of clients. Our clients include real estate developers, management companies, broker dealer firms, health care providers, distributors, retailers, and professionals. We are dedicated to providing the highest level of service at a reasonable cost.